Congratulations!


Thank you so much for your interest in the Motherhood Project. I am truly honored with the positive feedback I have received in response to the project. I started in late February 2020. Due to Covid-19 and the impact on my studio, I put the project on hold. I am excited to be relaunching the project and I hope to complete it by Spring 2022.
Please schedule a PHONE CONSULTATION so we can learn more about you and your family and answer all your questions and find a date on my calendar!
You are eligible to apply if you:
• Are a mother, an expecting mother, a grandmother, or an adult child.
• Portraits can include your children or grandchildren, or as an adult child, you can have portraits taken with your mother and/or grandmother.
• If you are thinking about an extended family session, (e.g.siblings, children, cousins, parents and grandparents), do keep in mind that the project's focus is on generational portraits not extended family sessions. If you are interested in an extended family session please contact me for more information!
• You will be asked sign a model release. We plan to highlight your gorgeous portrait in a curated art show, and print a unique coffee table book for a studio keepsake. Plus, we would like to host a party for you to meet all of the amazing moms who participated in the project and together celebrate our journeys of motherhood.
Your gift for participation:
PLEASE NOTE: The fine art portrait and the session are free, but a refundable deposit is required to make an appointment. This is to protect our time from no-shows and is returned to you after your session.
As a participant in this motherhood project you will enjoy a FULL family session with your spouse and/or significant other, in our downtown Vancouver studio, and a gift of a stunning fine art portrait will full artistry in either color or black and white ($1,250 combined value). The session and artwork are free and you are NOT obligated to purchase additional artwork, however, I'd like to give you an idea of our pricing since most of our clients do fall in love with their portraits and either choose to upgrade in size or purchase additional poses. The studio does specialize in museum quality wall portraits and typically, our families spend $1 - $2,000 on beautiful archival wall portraits and print collections. I want to reassure you, that if you fall in love with your images, and you decide to get a larger size or a collection, the value of the gift can absolutely be applied towards it! Most of all I promise you a positive and amazing experience for your entire family!
I am so excited to have you be part of this exciting project and I look forward to meeting you and welcoming your beautiful family in our studio!
Thank you!!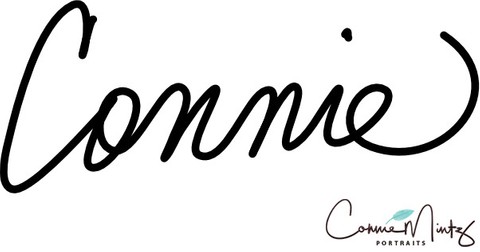 What to do next?
1. Schedule a PHONE CONSULTATION and we will give you a call to learn more about you and your family and answer all your questions!
Directions: 1. Pick a date; 2. Pick a Time; 3. Click "Continue"
It is said that we never own our portraits, but merely hold them,
as borrowed heirlooms for our children and theirs.
Testimonials
Connie is amazing! Everything from preparing for the pictures to purchasing was easy. I was provided lots of information and help to make sure our clothing, hair, makeup etc would look great in the photos. The day off was perfect. Connie was amazing with my three kids. They felt so comfortable with her and she got the most amazing photos of the kids and family. The process to preview the photos was a ton of fun. We got to go through all the photos and narrow them down to our favorites and discuss any edits. The entire process was easy, stress free, and a lot of fun. You will not be disappointed! – Shannon Y.
Connie is amazing with our kids. Our whole family had a great time and we got fantastic pictures. She is a dream to work with. – Bonnie E.
I highly recommend Connie Mintz Photography. Connie took our family portraits outdoors and spent time before the appointment scouting out the best spot and time of day to do the photo shoot. She also offered suggestions for coordinating our wardrobe and showed us some examples. During the photo shoot, she came up with some posing options that made the best of the light and location. Connie did a great job engaging my sons so they were relaxed in the pictures. I am very happy with our session and prints and recommend Connie for any of your portrait needs. – Kari F.
Connie's work is of exceptionally high quality. She is aware of so many extra details that make her portraits beautiful and unique. Connie was focused on bringing out my personality. I loved having the professional hair and makeup done! Connie is a master at giving clear instructions on how to pose so that the photos look great. Her lighting was perfect. Connie is genuinely interested in you and who you are, so she can capture your real personality. –Deb
Connie's work is unique, vivid and beautiful. Our favorite part of our experience was to see our daughter blossom before our eyes. She grew in her beauty and grew in her confidence with Connie's coaching throughout the entire session. –Mary O
I chose Connie for my portraits since I knew Connie from a group I belong to, and each time I saw her portraits and heard her speak, I was really impressed with the quality of her work and how she approaches photography. Connie's work is of exceptionally high quality. She is aware of so many extra details that make her portraits beautiful and unique. I really enjoyed the consultation before the portrait session, where we talked about what I was looking for and needed. Connie was focused on bringing out my personality. She gave me other resources she had put together to help me get ready for the session. I loved having the professional hair and makeup done! During the session, we spent a lot of time together to make everything look great. There was no rush or feeling of needing to hurry to get done, which usually happens during photography shoots. Connie is a master at giving clear instructions on how to pose so that the photos look great. Her lighting was perfect. We had fun experimenting and trying different things, and she was open to my thoughts, and it was easy for me to be open to her thoughts. I got to see some of the images before I left, and was really excited to see how they would turn out. It is honestly the first time in my life that I have been happy with how photos have turned out of me. I really felt beautiful. Connie is genuinely interested in you and who you are, so she can capture your real personality. – Deb D.
We chose Connie Mintz Photography since we were interested in quality family portraits and saw the opportunity at fund raising event. Connie is a caring personable artist who takes great pride in her work and in pleasing her customer. She has a special quality with lighting and outdoor colors. She spends time catching the right lightings and moods. My favorite part of the experience was getting into the moment and allowing it to be captured. We truly value her work and will enjoy our portraits for years to come! –Joy B.
I fell in love with Connie's newborn portraits on the website. The colors, props and details were just so beautiful. She had the exact style I was looking for from seeing other newborn photos. I knew I wanted something like that to hang in our home. Connie is very detailed and a real perfectionist. I just love that she takes the time to make everything just right, captures the best angle and puts so much thought and effort into making her photos ART that we can enjoy for a lifetime. You can tell she has a vast knowledge in newborn photography and a ton of experience. Connie was very personable and makes everyone comfortable as she worked to capture the best images of our newborn. I loved seeing the snaps after she took them and could not wait to see the edited pics. We drove from Hillsboro to Vancouver with a newborn because I could not find a photographer of her caliber in our area. She was very accommodating with the distance and shared in our commute by coming to us as well for the photo viewing and delivering our portraits.
Connie and her assistant Opal were amazing. I have been so cautious with who I've taken my son around, and they made me feel very comfortable with how much care they took, not with just the photos but with us as people. I lost count of how many times my baby got fussy and wanted to eat, but every time he did they handled it with patience and let us work around his schedule. I couldn't imagine taking him to anybody else in the future.
We couldn't have been more pleased with our portraits. Connie is an expert on how to get baby portraits to turn out perfectly. The time and attention they took to get everything just right was over the top and we will definitely be back again. Our experience was a night and day difference compared with the last photos we got and I would definitely recommend Connie Mintz Photography to my friends and family!
The photos Connie took for our holiday gifts far exceeded my expectations. She was able to capture my boys at their best -- not always an easy task! Our images had an almost magical quality to them and our family were absolutely WOWED by them. We will definitely be using her again next year. –Jenn S.

We couldn't have picked a better photographer for our newborn photo session. Connie and her assistant made my family feel comfortable and relaxed as she took her time making sure to capture the essence of my newborn son. Her professionalism and focus was reflected in the amazing photos she took of our family. –Kristina J.
Reasons why I loved Connie as our photographer:
1. Super nice lady. She made me feel very comfortable from the moment I showed up at her house.
2. She was very flexible about finding a way to make the two different photoshoots (maternity and newborn) work within my budget.
3. Her eye for photography is amazing. I hate pictures of myself and I love both my maternity photos and the baby and family photos we took after that baby came.
4. Willingness to work hard: She hosted my family of 5 for four hours while we did the family and baby shoot. Never did she make me feel like a bad mom even when 2 of my kids were being terrible listeners and fussing like crazy. And she spent countless hours re-touching a family photo where my son was smiling but had tears in his eyes. She saved the amazing shot with photoshop but it took a LOT of work. And she just kept at it until I was happy.
I would highly recommend Connie and Opal (her assistant who was fantastic) for a maternity, baby or family shoot!" –Elisabeth D.
"The work that Connie does and the attention to detail that she gives is exceptional. We have really loved working with her. Our cake smash session was so enjoyable. She connects well with children and really makes your session an experience to remember. I was so impressed by the enhancements and editing that she can do to make your photos look flawless. That is why her images stand apart from the rest, in my opinion. I would highly recommend her!" – Kelsey S.
"We have been nothing but impressed with Connie's work! We had our first session when our son was 10 days old, and not only was she patient with us (a family learning to balance life with two children), she was very good with our children and gave us some of the best pictures we have ever seen! Now that our "baby" is now three, we again reached out to Connie to get more pictures! They were absolutely stunning! The lighting and personality she captured so effortlessly! We are so blessed to have had her take our children's pictures! She is so talented and we will cherish her pictures forever! Can't wait for another session with Connie Mintz Photography next year! Highly recommend using Connie Mintz Photography if you want amazing pictures!" –Annie D.

"Connie was amazing! She was able to schedule me at the last minute for newborn photos and worked with me before my arrival. I've never had professional photos done before and was a little worried how the experience would turn out. But, it went very well and beyond my expectations! I recommend her to anyone looking for a great experience and wonderful talent."– Pricilla Z.
"Connie did an amazing job with our two sons!!! Our newborn was a little restless but his pictures came out prefect and she even got great pictures of our two year old with his baby brother!!! She is a "must", for a photographer for your family!!!" – Nicole M.
"There are many options when choosing a newborn photographer in this area. I spent time looking at the photographs of a variety of photographers in the Vancouver/Portland area. I chose Connie because it was obvious in her work that she is not just another photographer with a camera, she is an artist. She has an eye for composition and knows how to set the stage. Her newborn and fine art images also show incredible attention to detail and a strong editing ability. She is also creative and likes to try different things. Our son's photos turned out beautifully and we were so pleased with the outcome. It can be a risk when you select one person to capture a time of your baby's life that you won't get back and we were not disappointed! We recommend her whole heartedly.
In addition, the time we spent at her studio was comfortable, professional, and very relaxing (she leaves out snacks and allows new parents to lounge around during the photo shoot. How many new parents get that chance 10 days after their bundle of joy enters the world?!)."– Kristen E.