Connie Mintz, CPP : Behind the Lens
Welcome to my website. I hope you enjoy my artistry!
My photographic art and communication skills are a natural blend of my life as a reading teacher with a Master's of Special Education, and a designer with a Desktop Publishing and Design Degree. I spent 20 rewarding years as a teacher working with children and families in the public schools in Vancouver, WA. During my time teaching, I maintained a graphic design business and through that I developed a love for photography and started my education in photographic art and design. I am now a full time photographer with a studio in Vancouver, WA.
Photographing Children with the Wiggles
My 20 years of teaching, and on-the-spot problem solving, gives me an ease and innate sense of how to talk and relate to kids. I would like to say that I am a photographer that specializes in working with children with special needs. During photography sessions, I am in my element – allowing your children's personality to shine through. I have an amazing amount of patience and have been known to do what it takes to get kids laughing and to capture natural expressions and fun.
Professional Affiliations and Accolades
I am an active member of the Professional Photographers of America, and Oregon Professional Photographers Association. I have earned my Certified Professional Photographer (CPP) designation from the Professional Photographer of America (PPA) after completing an intensive program that measures my artistic and technical competence.
Why hire a Certified Professional Photographer (CPP)?
I received my professional certification in 2017 and join a small group of individuals in the industry that have passed the rigorous certification process through Professional Photographers of America (PPA). My advanced knowledge and skill set gives my clients the confidence in my ability to create stunning portraits.
Certified Professional Photographers know how to achieve great results— every time.
Recommendations/Awards
Awarded the 2019 Member of the Year, Oregon Professional Photography Association (OPPA)
Awarded "Best Color Image of 2018", Oregon Professional Photography Association (OPPA)
Awarded two , "Judges Choice 2018", (OPPA)
Earned, " OPPA Fellow Photography Degree", 2018
I am pleased to be be listed by EXPERTISE in the top 20 Portrait and Newborn Photographers in the Portland area for fouryears:
2016, 2017 and 2018, 2019 Best PORTRAIT PHOTOGRAPHER in Portland,
2016, 2017 and 2018 Best NEWBORN PHOTOGRAPHER in Portland
Connie Mintz Portrait Art maintains a 5 star rating on Google , YELPand Facebook!
WORKSHOPS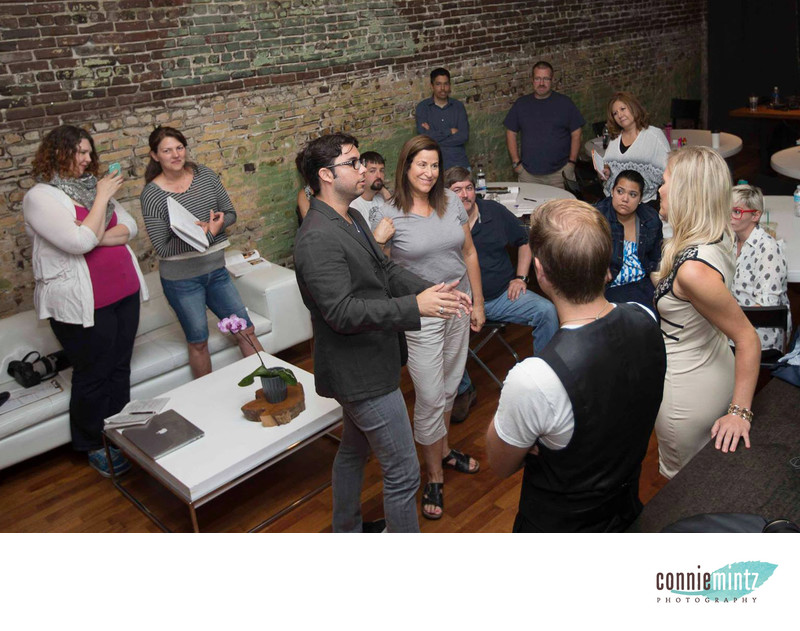 Roberto Valenzuela is teaching a posing and lighting workshop in Seattle. He is one of my mentors and I am so thankful to be his student! This photo was taken by the talented Collin Pierson.
Below is my family posing mentor, Michele Celentano, at a workshop in Phoenix. I am so grateful to Michele for all she had taught me about working with families and lighting.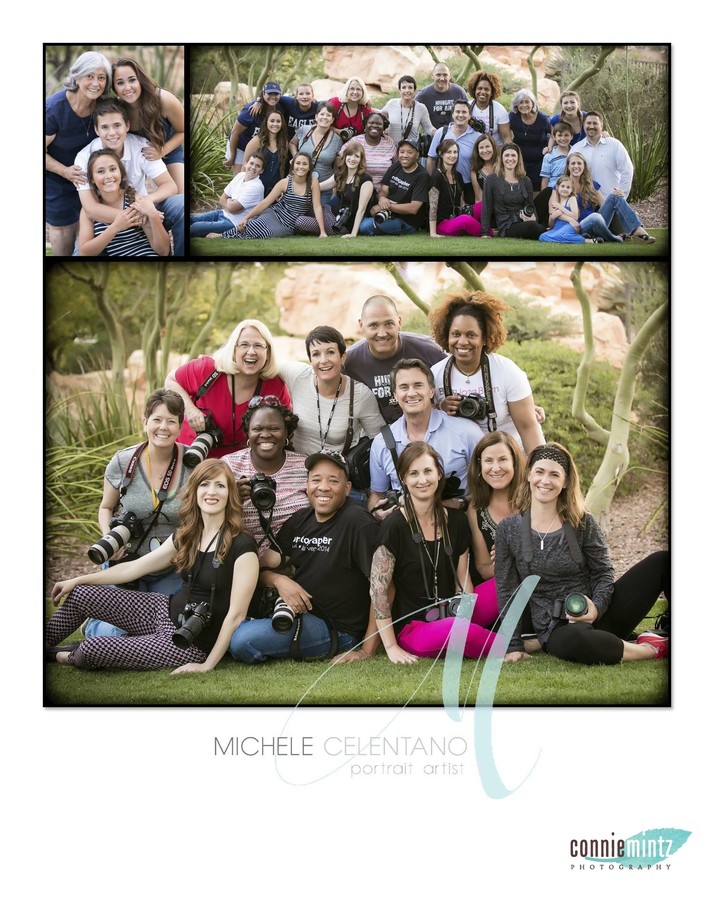 Don MacGregor, Master photographer, (in the back row, next to me), is a brilliant environmental portrait photographer. He specializes in putting people in landscapes or portraying people in their homes. I spend 5 days on Vancouver Island studying with Don and this wonderful group of photographers. Don took my family portraits this summer and we are hanging a 30X40 canvas in my family room. You can see Don's work here: MacGregor Studios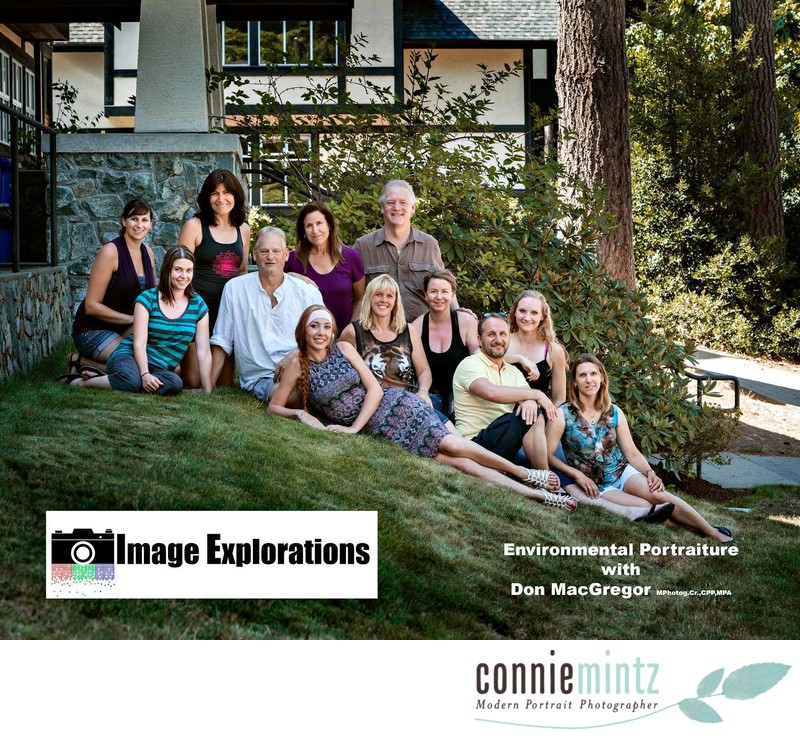 I Believe...
I believe in photography – but more than that I believe in photographs. Printed photographs are tangible. We can hold on to them, pass them around, frame them and hang them on a wall. Portrait albums can be treasured and looked through by children for years to come. I am without a doubt passionate about creating photographs – real pictures – printed on professional papers. I want your children, their children, my children and future grandchildren looking at and holding onto tangible photographs.
I believe the best way to provide expectational service to all of my clients is to present them with beautiful professionally finished work. Handing them a flash drive or a DVD and sending them on their way is not the best representation of my work or the value I place on photographs.
I believe in printing my work professionally by professional labs. The photographs I create are not only precious to my clients but they are precious to me too. It is my work, a lifetime of work that deserves to be printed. Can you imagine a floppy disk, a DVD or a flash drive sitting in a frame representing your family portraits? We can't touch a file and the truth is we don't know the longevity of a file or if we will even be able to find it someday.
I believe that not all labs are created equally. Quality printing is not something the corner drug store offers. Professional labs have strict quality control and print my work to my standards. As an artist I am a perfectionist when it comes to cropping, color, density, and print quality and chose to maintain control over these variables.
~ Connie