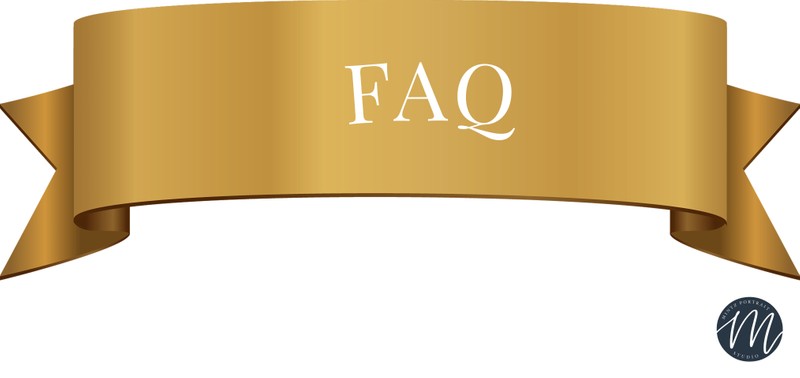 The gift of portraiture is a window back in time. It is a daily reminder to your children and family of how much they are loved.
Your children are growing fast. You can feel time flying by, and you wish you could freeze time and hold onto this precious moment in your family's life when you are all together. Don't let the years slip by without artwork on the walls of your home that captures those fleeting qualities and expressions that define this time in your children's lives.
No matter if your family is down the hall or across the globe, the only place a family is together forever in a portrait. When your children have children of their own, they will want to have these portraits to remember their loved ones. These portraits will be an important part of their - and your - family legacy.


Mintz Portrait Studio specializes in creating fine art portraits which capture your family's love and natural connection in a timeless, yet contemporary fine art style. Displayed throughout your home, these stunning contemporary portraits, yet classic pieces of art, will be tender reminders of what matters most, in a lasting visual legacy of love.
Inspired by the high standards of mid and early 20th century painters, we use the techniques of lighting and posing so often admired in classic artists such as Rembrandt. We aim to create family portraits rooted in this classical style that will undoubtedly withstand the test of time.


During our initial call, we provide guidance to you and your family on what to wear. We encourage families to plan their attire for the greatest impact and for longevity. For this reason, we recommend classic clothing. Clothing trends can change, but a classic outfit endures the test of time.


We put great emphasis on making your experience in our studio fun and enjoyable for the whole family. We take a personal approach; we don't force smiles or make you feel rushed. With the magic of our approach to lighting, flattering posing, and artistry, you will finally have family portraits you will love, and be proud to share and display.
We care about our work and create each portrait with a true artist's passion. Everything we offer for display is carefully chosen and crafted with life-long protection to enhance the beauty of your family portraits.


Our photography sessions typically go for 90 minutes but we reserve two hours in the studio for your family's custom portrait experience. This allows time for changes of outfits and combinations of individual and group portraits.
We offer two ways to view your portraits. First, you can return to the studio on another day to view and order your portraits, or we offer a virtual selection and ordering appointment.
Don't worry! We offer a lot of assistance in choosing the very best portraits. We use special software that enables you to see how your portraits will look displayed on the walls of your home - complete with image, sizing, cropping, and framing!
By choosing Mintz Portrait Studio, you will be working with an award-winning portraitist. Connie and her associates have cultivated over a decade of experience in studio, commercial, landscape and fine art photography. This expertise will shine through in your artwork with exclusive and unique lighting, composition and posing you won't find anywhere else.
Most of all, by knowing what is important to you, we can create art that captures your family's story and your love for one another.


Our studio is a no cell phone area zone. We want your full attention so you can be in the moment.


At the studio, you will see a variety of artwork options for you to choose from, including Contemporary Finished Portraits, Classic Framed French Cotton Canvases, and some amazing off the wall portraits options, including Heirloom Albums and Storybooks. We will assist you in choosing the right portrait for your home that fits both your style and the space.
Don't worry! We are experts at posing and lighting and offer cosmetic adjustments in our post-processing. Remember, your children will be reminded of how much love they love you when they see these portraits every day.
Yes! We know how busy families are so we are currently scheduling sessions on both weekdays and Saturdays and Sundays.


Using the latest technology, we can show you exactly what your portraits will look like on your walls! Plus, this will help us to plan and design your session. Do you have tall vertical walls or a niche? A unique style to your home? We take all this into consideration when styling and composing your session.
Due to the custom nature of the work, we estimate 8-12 weeks, depending on the item.
When reserving your session, we do ask for a $200 fully refundable holding fee to secure a spot in our busy schedule. We reserve two hours in the studio for your family and bring in staff. The holding fee protects our time from no-shows. It will be returned to you at the time of your ordering appointment.
We understand that life happens, and we are happy to accommodate you by rescheduling your appointments, but we do have a seven-day cancellation policy (illness aside). If you cancel within 7 days, the booking fee is non-refundable and booking another appointment will require another booking deposit.
Once you see your beautiful images, you will be able to choose the size and finish of each piece of wall art. Each heirloom piece is finished to last for generations.
Our Gift Prints start at $500, Print Collections start at $800 and Wall Art starts at $1,000. All our artwork is hand finished and rendered with full artistry.
Please call or text us at: (971) 266-1861
Email: hello@mintzportraitstudio.com
Our studio is conveniently located in downtown Vancouver, Washington at 300 E 13th St Suite 103, in the Prestige Plaza Building.
Cancellation up to 7 days before your portrait session is fully refundable. Between 14 days and 7 hours before your session, the holding fee may be used towards a session in the future. Cancelling less than 24 hours in advance is non-refundable. No-shows are non-refundable/non-transferable under any circumstances. Rescheduling may be done only once (after that there's a 50% rescheduling fee), and must be confirmed by both parties at least 24 hours in advance.